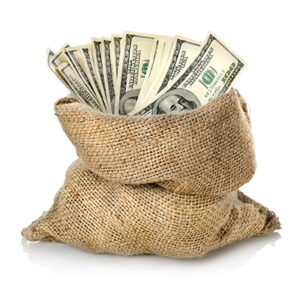 When it comes to buying 20% is the standard amount that lenders prefer for down payments.
Coming up with it isn't always easy. Having a family member or friend reduces the burden, however it can potentially complicate things as well. Understanding these simple guidelines will ease some of the anxiety.
Who Can Gift Down Payment Funds?
Lenders typically won't allow you to use a cash gift from just anyone. The funds must come from family, such as a parent, grandparent or sibling. It's usually acceptable to receive gift money from your spouse or significant other if you are engaged to be married. Now keep in mind it is for a single family residence home and not an investment property. When relatives are reluctant to share bank statements with the gift recipient , the lender will sometimes have the gift giver transmit statements directly to him/her.
Restrictions?
How much money you're eligible to receive as a down payment gift depends on the type of mortgage you're borrowing. If it is an FHA or VA loan, the entire down payment can be gifted unless your credit score is below the threshold of 620. If that is the case then you would be responsible for paying at least 3.5%
If the loan is Conventional which means its backed by Fannie or Freddy all of your down payment can be gifted if you are putting down 20%
Documenting the Gift
You will be required by the lender to provide some detailed documentation and time a down payment is exchanging hands. You will need to produce a letter and possibly the donor's bank statements. When accepting the gift it is always better to do it sooner rather than later. When you apply for a mortgage the lender will want to see bank statements from the previous two to three months. This is called "Seasoned Funds".