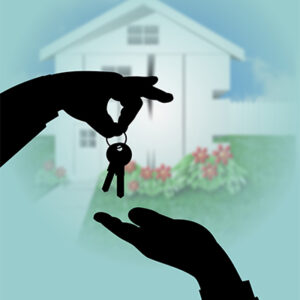 Before you jump into the fabulous world of homeownership, make sure you are prepared. Purchasing a home will be one of your largest investments. Here are a few tips to help get you on the right path.
Check Your Credit Score
First and foremost! A credit score is a numerical representation of your credit report. FICO scores range from 300 to 850, and the higher the score, the better off you will be. Typically, you'll get the best interest rate if your score is 740 and above which means a lower interest rate. If your credit falls short, get busy repairing it. Speak to your lender and they should be able to walk you through it.
Suggest Financial Gifts for the Holidays
Besides the mortgage loan, you will need a sizable amount of cash on hand to buy a house, everything from the down payment to closing costs and moving costs not to mention if there are repairs to be made. Instead of getting gifts for the holidays suggest cash instead that you can put towards your home. And remember you may get some money back from your tax return. Don't blow it on a vacation. A refund is a great way to add to your cash reserves.
Get Pre-approved
When a lender pre-approves you for a mortgage, you'll be able to show sellers that you really can afford to buy a home. But how do you find a lender? Your real estate agent can refer a good lender to you or if you have a bank you have been with for years, ask them. Once you know how much you can afford, perform your home search on the the pre approval amount or less. Getting pre approved first takes a lot of the guess work out of the home buying process and you will know exactly where you stand.
What type of a mortgage should you get?
There are many different loan programs available and if you are a first time buyer it can sure get confusing but don't get yourself too worked up! Key is choosing a knowledgeable loan officer that knows all the products available so they can help you meet your needs and show you how to get there. Your real estate agent should know of a few so don't be afraid to ask.