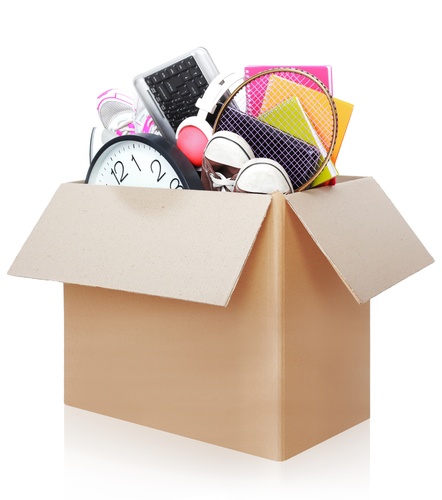 Spring is just around the corner so why not get a jump start and begin now to declutter your home. Everyone has a little "junk" lying around the house. Regardless of how much stuff we have, we can all benefit from getting rid of the excess that no longer serves its purpose. It will free up space and give you a sense of organization and reclaimed freedom.
Here are a few pointers to help you get started:
Jot down a map of all the rooms and clutter hot spots you want to tackle. Do one room at a time or just one space at a time. It will keep you from feeling overwhelmed. Set a goal competition date. Be sure to choose dates that are attainable so you do not become frustrated. Ask the family for help!
Create a sorting system, this will come in handy. Utilize the "Three Box Method", this forces you to make a decision item by item so you don not end up with a bigger mess than when you started.

Bin #1 – Label it "Keep" Any item that you choose to keep goes in here. Later on they should go into their newly designated area.
Bin #2 – Label "Get Rid of It" Store any items that you would like to sell or give away.
Bin #3 – Label "Storage" Empty into storage containers after you complete a space. As you fill your containers, label them. For example, "Holiday Decor", "Camping gear" etc.

Recycle! Plastics, paper and glass can go straight into a recycling bin if you have curbside pick up otherwise puts your recyclables in bags and transport them to the nearest recycling drop off.
Donate items that you no longer need to homeless shelters, the Goodwill, Salvation Army or any other local charities. Clothes, shoes, furniture, toys and other household items are always welcomed.
Host a yard sale. Check to see if your neighborhood or homeowners association has a designated garage sale date. You may be able to make a little money off your clutter!
A good pointer to remember is this…If you haven't used something you come across in the last 6 or so months, you should probably get rid of it unless it has sentimental value.
Once you have completed your project go through and give your home a good cleaning. Get rid of the dust bunnies, shampoo the carpets, wipe down cabinets and step into Spring knowing you accomplished a meaningful task!