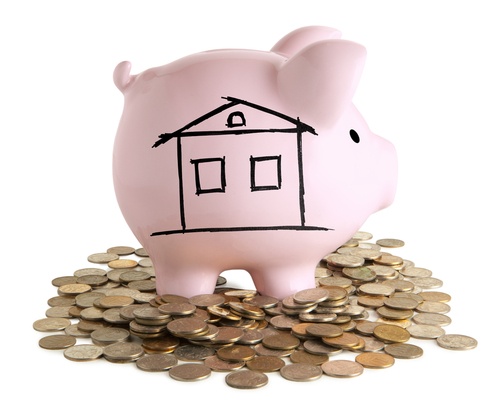 The Starter Home
How much house can you afford? Well, that all will depend on how much money you have saved and how much you can afford on a monthly basis which will include taxes & insurance.  Starter homes don't always possess all of the pizazz and glamour that you find in more expensive homes but hey! It is a home and the most sensible way to get your foot in the door so to speak. The good thing about buying an entry level home tends to remain constant. People may not need to buy a spacious two story with 5 bedrooms, but almost everybody at some point in life needs as entry level home.
Line up your financing
Use a pre-approval letter from a recognized lender in your town. You may be tempted to go online but your best bet is to stay local because the truth is any lender can offer competitive rates.  Pause any new credit card activity, anytime you open a new account, whether to take out an auto loan or get a new credit card, the lender runs a hard inquiry, which can temporarily ding your credit score. If you will be applying for a mortgage soon, avoid openings any new accounts.
Be willing to bend
You may not find the perfect home right off the bat, have patience, work closely with your agent and when you do see it, you will immediately know! If a home fits all of your parameters but lacking things that you want just remind yourself you can build a deck, beautify with landscape etc. Of course, one of the most important adages location, location, location.  Research the schools. How close are the nearest hospital, pharmacy, grocery store and other amenities you will use?
Budgeting for closing Costs
In addition for saving for a down payment, you will need to budget for the money required to close your mortgage. Closing costs generally run between 5% and 5% of the loan amount. You can shop around and compare prices for certain closing expenses such as home inspections, homeowners insurance etc.
Buy a home for tomorrow
It's easy to look at properties that meet your current needs. But if you plan to start or expand your family, it may be preferable to buy somewhat of a larger home that you will fit into. Consider your future needs and wants.
For more information or questions, contact Chuck Klein at 916-996-6222.